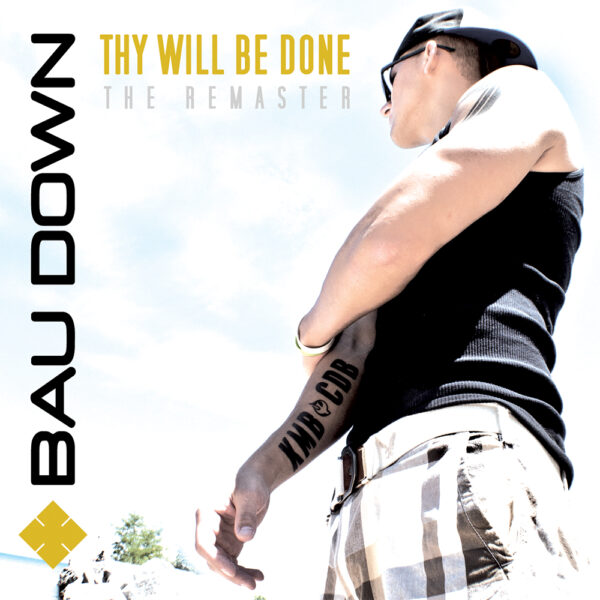 Thy Will Be Done: The Remaster
$14.99
Bau Down – Thy Will Be Done: The Remaster – Digital Download. Product includes all audio tracks rendered in high quality 320 bit MP3 format + complete album artwork. Album also available on all major digital music outlets.
iTunes | Google Play | Amazon Music | Spotify
Description
1 They're Ready (Intro)
2 Don't Stop (Came To Far)
3 We Back (feat. Durty & Bassick)
4 How We Roll (feat. FAM)
5 Fallin' For You
6 Get You Alone
7 Heart Of Stone
8 We Gotta Problem (Prelude)
9 Rap Star (feat. FAM, Gilles & DJ Passion)
10 Ain't Been The Same
11 The Kinda Girl
12 Gonna Be Alright (feat. Ben Brittsan & Shannon Segin)
13 The Rhyme 95.9 (Skit)
14 Like Me Now
15 Do The Ditty (Back In The Day)
16 On My Grind (feat. Gilles, FAM & Durty)
17 The Way That It Goes
18 Backstage Pass
19 Run Away
20 Sexy Time (feat. FAM)
21 Destinys Callin'
22 We On Fire (feat. Nick Mo & FAM)
23 Where Do I Go From Here
24 Thy Will Be Done 0 Interview
25 Thy Will Be Done
26 Lord's Prayer (Outro)
---
Only logged in customers who have purchased this product may leave a review.